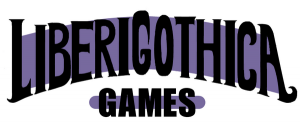 Liberi Gothica Games is a company dedicated to providing new, diverse, and interesting tabletop roleplaying games that are a bit outside the box. They're also the publishers for Breakfast Cult.
Here are some specific people you can blame too:
---
Paul "Ettin" Matijevic – Author
Paul is the creator and author of Breakfast Cult. His previous credits include Inverse World Accelerated for Liberi Gothica Games, the time travel RPG Retrocausality, and a lot of really bad posts.
Chris Lee – Layout
In his free time Chris gets other people to write lists of 100 things, like 100 Dungeons. You can check out his stuff at Lee's Lists.
Jacob Randolph – Publisher
Author of Fellowship, Law's Out, and Inverse World. Somehow helped with this project, still trying to figure out how that happened.
---
Spencer Amundson – Artist
Spencer did some of Breakfast Cult's monsters. All of them were drawn from life, like a modern-day Richard Pickman.
Maddi Gonzalez – Artist
Cover, portraits, and interior art. Maddi is way cooler and more handsome than Ettin. She is a brain in a jar with a computer and cybernetic dog body.
Olav Larsen – Artist
Ancient One artist. Curator of the weird and sometimes creepy.
Tori Niu
 – 
Artist
Tori is an animation student based in California. She drew some of Breakfast Cult's character portraits.
Kaitlynn Peavler – Artist
From deep within the forests of suburban New Hampshire, Kaitlynn Peavler has ventured forth with tablet pen in hand, setting out into the world. Through the trials and quests along the way, she has become a hard-working professional artist, drawing for the good people of the internet. Send your monsters, villains and dragons, and they will be slain drawn! She also drew many of Breakfast Cult's character portraits.
Designs By Dice | Pixel Constructor
Caio Prugner – Artist
Caio did some of Breakfast Cult's interior art. If you open the book, see something, and think "hmm, that's a little too anime", it was probably Caio's fault somehow.
Luci So – Artist
Luci draws portraits for Breakfast Cult's expansions. Legends say that on nights with a full moon, Luci (probably) transforms into a productive member of society.
Marcus Tegtmeier – Artist
Marcus did some of Breakfast Cult's monsters. His hobbies include art and bringing nightmares to life, which makes him a good fit for this game but not great at party tricks unless you're having a B-movie night.
---
Jeff Krull – Graphic Design
Jeff made Breakfast Cult's cover logo and helped playtest the game. He's a good egg.
Matthew Lind – Graphic Design
Interior icons, symbols, random bits of graphic design, and playtesting. Deserves a cookie, will have to settle for a gold star. Hopes to be a wombat when he grows up.
---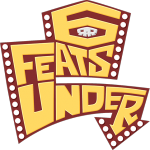 Six Feats Under did a lot of work to playtest and promote the game. They're cool folks, so check them out!